Seamless 3/4 Maternity Support Leggings
The Carriwell 3/4 Maternity Support Leggings is a stretch fabric which is silky soft and breathable; ideal for your sensitive skin.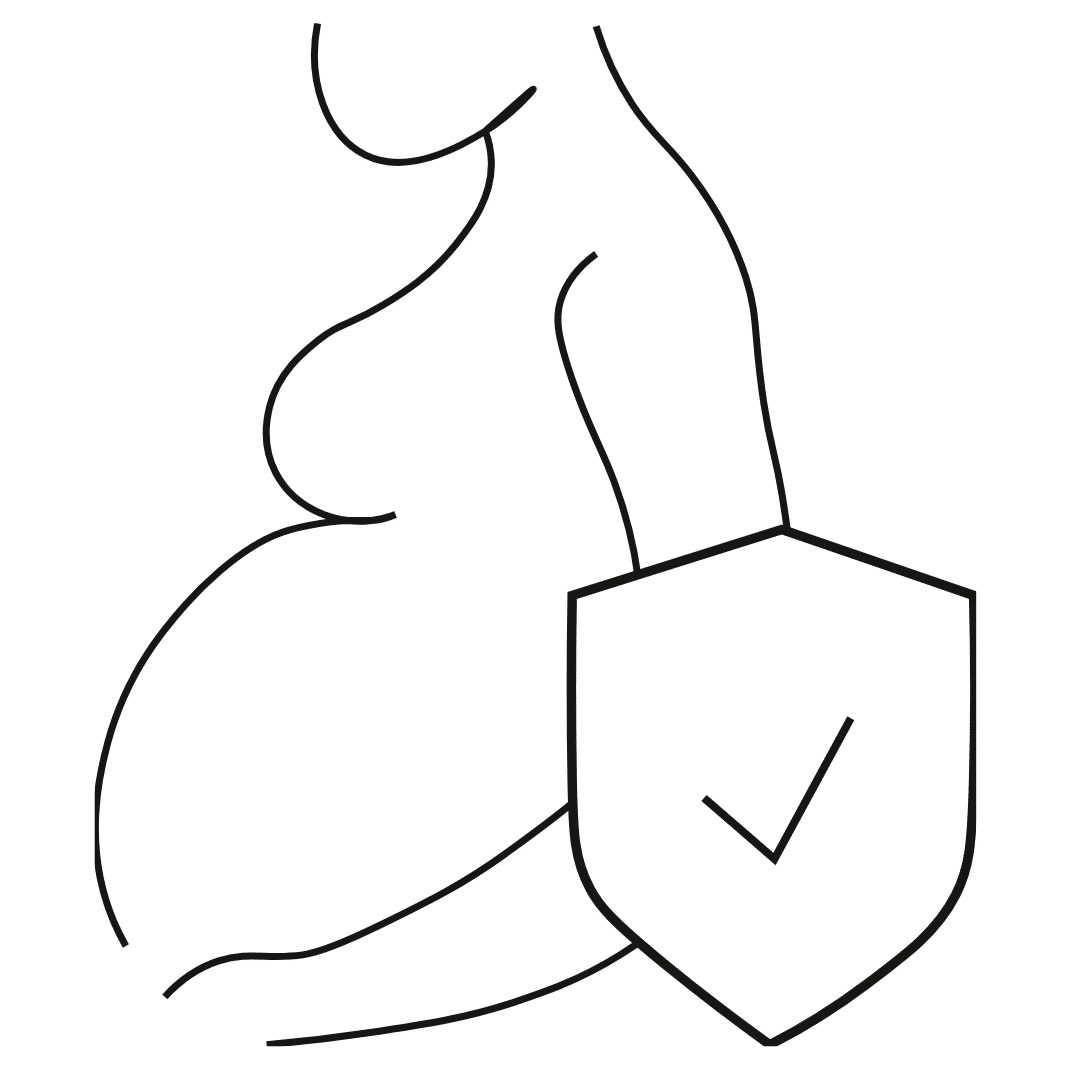 Light support under your belly
Seamless around your belly & back
Experience the perfect blend of comfort, support, and style with the Carriwell 3/4 Maternity Support Leggings. Crafted from a stretch fabric that is silky soft and breathable, these leggings are specifically designed to cater to your sensitive skin during pregnancy.
One of the standout features of these leggings is the built-in underbelly support. This innovative design provides a soft and supportive embrace to your growing belly, ensuring all-day comfort and support. Say goodbye to discomfort and hello to a well-supported bump that allows you to move freely and confidently.
Not only do these leggings offer exceptional support, but they also provide relief. The abdominal support they offer can help alleviate light backaches that are common during pregnancy. By providing targeted support to your abdomen, these leggings contribute to a more comfortable and enjoyable pregnancy experience.
Understanding the unique needs of pregnant women, the Carriwell 3/4 Maternity Support Leggings are made from silky soft fabric. This ensures that your skin remains pampered and irritation-free, even as it becomes more sensitive during this special time. The luxurious feel of the fabric adds an extra touch of indulgence to your maternity wardrobe.
These leggings are designed to be versatile and functional, allowing you to effortlessly incorporate them into your daily outfits. Their 3/4 length offers a stylish and flattering look, perfect for pairing with tunics, dresses, or oversized tops. Whether you're running errands, attending prenatal yoga classes, or simply relaxing at home, these leggings provide the comfort and support you need.
With the Carriwell 3/4 Maternity Support Leggings, you can embrace your pregnancy journey with confidence and ease. Enjoy the benefits of their softness, support, and breathability, knowing that they are specially made to enhance your comfort and well-being. Invest in leggings that prioritize your needs and make you feel empowered throughout this beautiful stage of life.
Also available in full length, find them right here
Additional information
| | |
| --- | --- |
| Colour | Black |
| Size | S, M, L, XL |
Hello! The truth is that the sets have been a lifesaver. Apart from being beautiful, they are super comfortable, and the belly belt helps a lot to rest the belly. I'm looking forward to giving birth to try the nursing shirt. Oh, and I had never tried such comfortable bras before; it's like not wearing anything. I'm delighted. I highly recommend them!
I am absolutely satisfied with your products! They take breastfeeding to the next level!! I am only wearing your nursing bras. The only thing I would have to mention is that sometimes I would love them to give a little more support. But since they are wireless, I think that is kind of impossible. Also, the nursing top and your pregnancy leggings are amazing. I am still wearing the leggings because they support my belly and give it a nice feeling after I had the C-section. Overall I would absolutely rate you a 5. You are the best!

I highly recommend Carriwell products, both during pregnancy and postpartum. The arrival of a baby is a significant change, so having good, beautiful, and comfortable products to feel good is essential and pleasant. I am thrilled, especially with the nursing bras, which are truly lovely and incredibly practical!