A woman's breasts are very sensitive while they undergo vast changes during pregnancy. The Carriwell Maternity Bra helps expectant moms feel comfortable and relaxed with their changing bodies; this bra has been especially designed for the needs of mums to be, i.e. to be comfortable, flexible, supportive and functional.
Smooth comfortable back panel 
Extra wide straps for extra support
Seamless design for extra comfort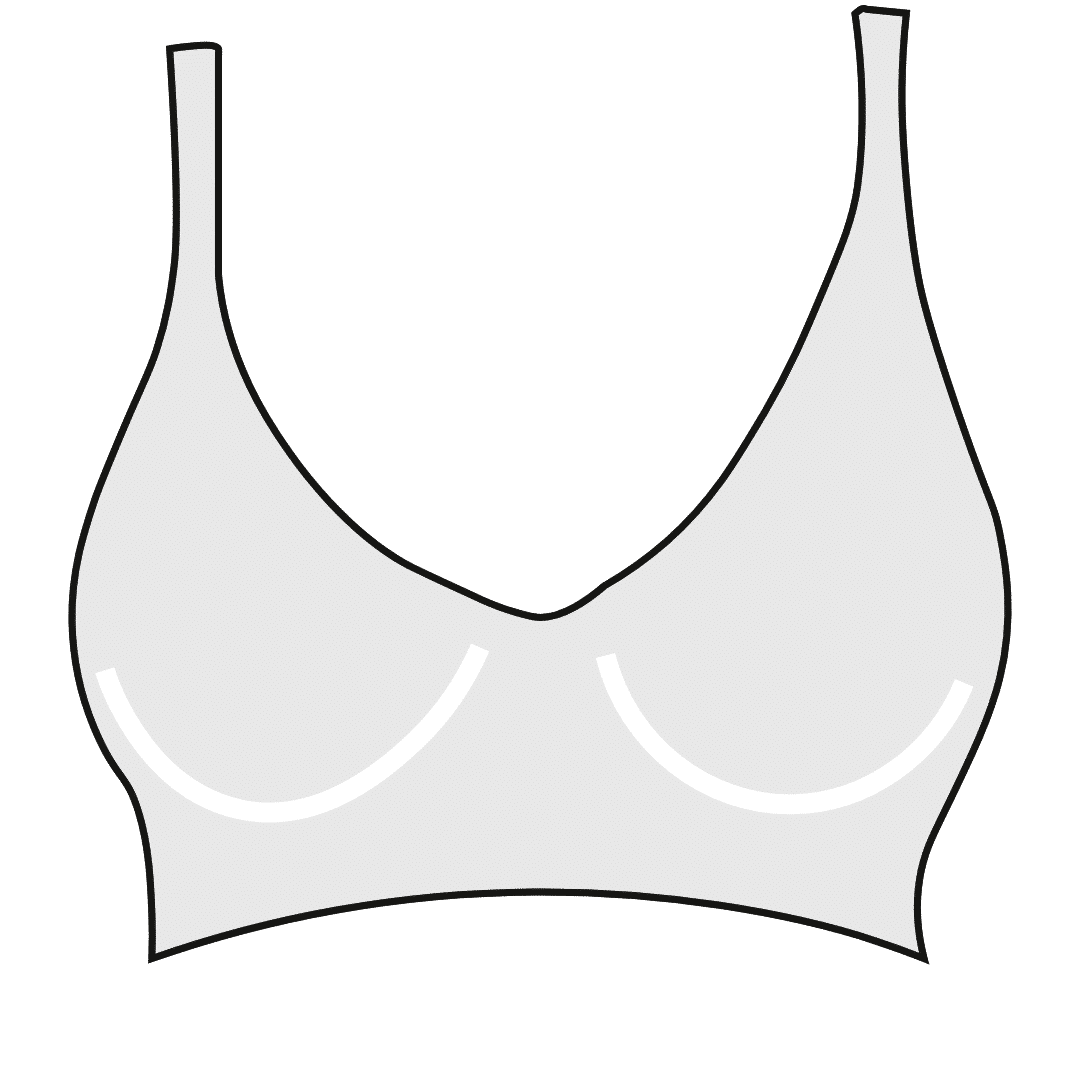 Supportive without underwire
Introducing the Carriwell Maternity Bra - black, a must-have for expectant moms seeking ultimate comfort and support during their pregnancy journey. Designed with the unique needs of pregnant women in mind, this bra is crafted to provide exceptional comfort, flexibility, support, and functionality.
During pregnancy, a woman's breasts undergo significant changes and become more sensitive. The Carriwell Maternity Bra is specifically designed to address these changes and ensure a comfortable and relaxed experience. The soft and gentle fabric used in its construction provides a soothing touch against the skin, minimizing discomfort and irritation.
Comfort is a top priority with the Carriwell Maternity Bra. The bra's flexible design allows it to adapt to the changing shape of the breasts, providing a comfortable fit throughout the pregnancy journey. It offers ample support to the breasts, helping to alleviate any potential discomfort or strain. Whether you're lounging at home, running errands, or engaging in light physical activities, this bra ensures you feel at ease every step of the way.
The Carriwell Maternity Bra's functional features make it a practical choice for expectant moms. The convenient clasps at the front provide easy access for nursing, allowing for discreet and convenient breastfeeding. The wide, adjustable shoulder straps distribute the weight evenly, reducing strain on the shoulders and back. This bra also offers additional support with its wide underbust band, ensuring optimal comfort and stability.
Versatility is another key aspect of the Carriwell Maternity Bra. It is available in various sizes and cup options to accommodate different body types and breast sizes. The thoughtfully designed bra allows for expansion as the breasts grow during pregnancy, providing a secure and comfortable fit at every stage.
Crafted with high-quality materials, the Carriwell Maternity Bra offers durability and longevity. Its seamless design minimizes chafing and irritation, while the breathable fabric promotes proper airflow, keeping you cool and dry throughout the day.
Embrace the journey of motherhood with the Carriwell Maternity Bra, your ultimate companion for comfort, flexibility, support, and functionality. Experience the freedom to relax, nurse, and embrace your changing body with confidence. The Carriwell Maternity Bra - designed to make your pregnancy journey as comfortable and enjoyable as possible.
Complete your maternity look with Carriwell's Seamless Maternity Bra in black. Pair it with our Support Panty for ultimate comfort and support. Find it right here
Additional information
| | |
| --- | --- |
| Colour | Black |
| Size | S, M, L, XL |
Hello! The truth is that the sets have been a lifesaver. Apart from being beautiful, they are super comfortable, and the belly belt helps a lot to rest the belly. I'm looking forward to giving birth to try the nursing shirt. Oh, and I had never tried such comfortable bras before; it's like not wearing anything. I'm delighted. I highly recommend them!
I am absolutely satisfied with your products! They take breastfeeding to the next level!! I am only wearing your nursing bras. The only thing I would have to mention is that sometimes I would love them to give a little more support. But since they are wireless, I think that is kind of impossible. Also, the nursing top and your pregnancy leggings are amazing. I am still wearing the leggings because they support my belly and give it a nice feeling after I had the C-section. Overall I would absolutely rate you a 5. You are the best!

I highly recommend Carriwell products, both during pregnancy and postpartum. The arrival of a baby is a significant change, so having good, beautiful, and comfortable products to feel good is essential and pleasant. I am thrilled, especially with the nursing bras, which are truly lovely and incredibly practical!