Seamless Maternity Support Band
The Carriwell Maternity Support Band is uniquely designed to be preventive and therapeutic. The band reduces the risk of muscle strain and helps to relieve existing discomfort or pain by gently lifting weight off the pelvis and supporting your lower back. It is discreet and warm and supports your back and tummy.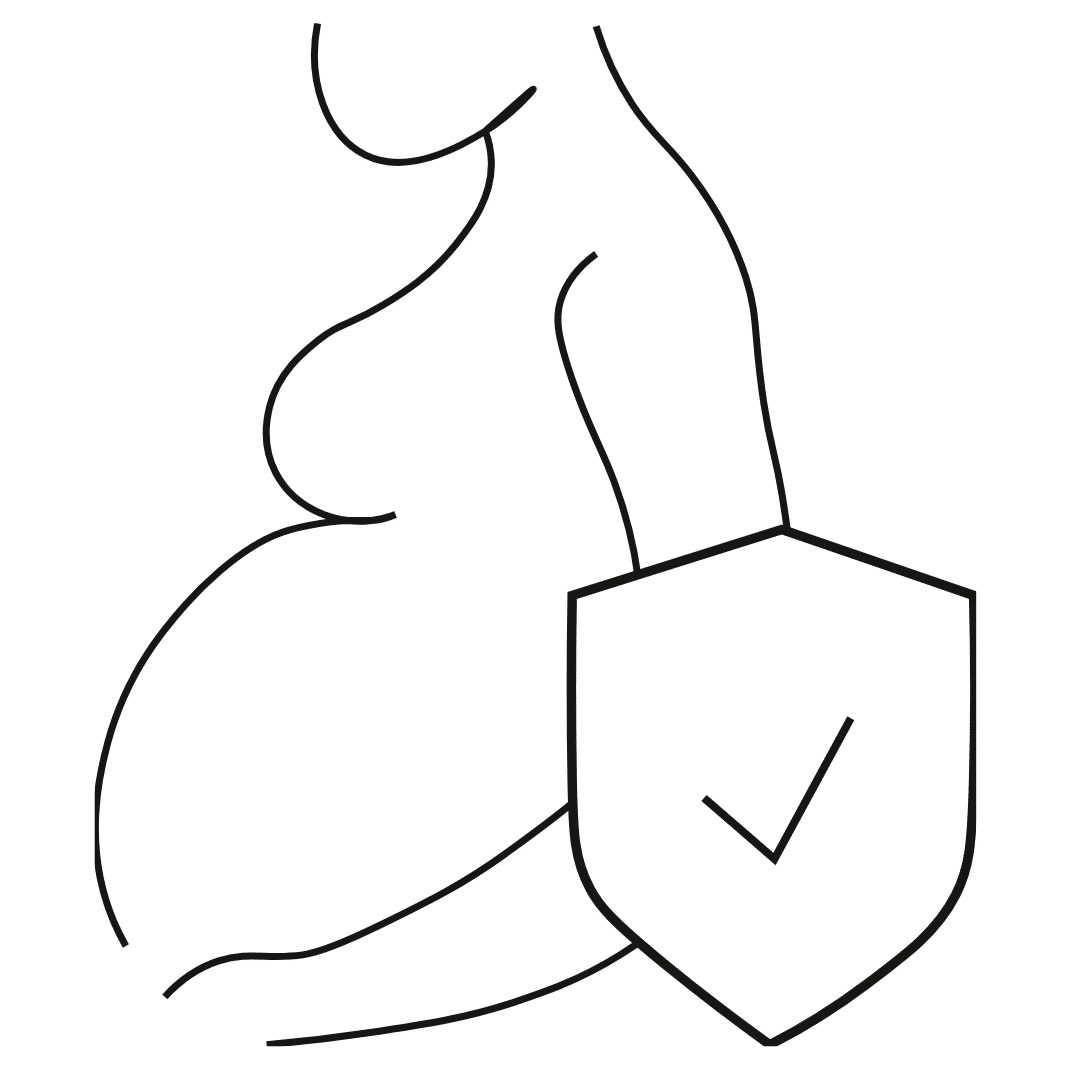 Slightly lifts your belly
Grows throughout your pregnancy
Introducing the Carriwell Maternity Support Band, a revolutionary solution designed to provide preventive and therapeutic benefits throughout your pregnancy journey. This innovative band is specifically engineered to reduce the risk of muscle strain and alleviate existing discomfort or pain, offering you the support and relief you deserve.
One of the key features of the Carriwell Maternity Support Band is its ability to gently lift weight off the pelvis, providing essential support to your lower back. By effectively redistributing the load, this band helps to alleviate pressure and reduce strain on your muscles, allowing you to move with greater comfort and ease. Say goodbye to the discomfort associated with an unsupported back and experience the relief that this band offers.
Back pain affects a significant number of expectant mothers, but with the support band, you can take proactive steps to prevent becoming one of them. By providing warmth and targeted support to the lower back, this band relieves pressure and promotes proper alignment, helping you maintain optimal comfort throughout your pregnancy.
Designed with your discretion in mind, the Maternity Band features a fine seamless fabric construction. This allows you to wear it discreetly under tight-fitting clothes, ensuring that you can enjoy the benefits of its support without sacrificing your style or confidence. Embrace the confidence that comes from knowing you have the support you need, all while maintaining your desired aesthetic.
As your pregnancy progresses and your tummy grows, the Maternity Band evolves with you. Its unique design allows for gentle adjustments, ensuring that you receive the optimal level of support as your body undergoes changes. With extra stretch over your bump and firm yet gentle support below and to the sides, this band provides a customized fit that adapts to your individual needs.
Invest in the Carriwell Maternity Support Band and join the countless expectant mothers who have discovered the transformative power of targeted support. Don't let back pain hinder your joyous journey. Prioritize your comfort and well-being with a band that is as gentle as it is effective. Experience relief, discreetness, and reliable support – essential elements for a smoother pregnancy experience.
Also available in white here
Additional information
| | |
| --- | --- |
| Colour | Black |
| Size | S, M, L, XL |
Hello! The truth is that the sets have been a lifesaver. Apart from being beautiful, they are super comfortable, and the belly belt helps a lot to rest the belly. I'm looking forward to giving birth to try the nursing shirt. Oh, and I had never tried such comfortable bras before; it's like not wearing anything. I'm delighted. I highly recommend them!
I am absolutely satisfied with your products! They take breastfeeding to the next level!! I am only wearing your nursing bras. The only thing I would have to mention is that sometimes I would love them to give a little more support. But since they are wireless, I think that is kind of impossible. Also, the nursing top and your pregnancy leggings are amazing. I am still wearing the leggings because they support my belly and give it a nice feeling after I had the C-section. Overall I would absolutely rate you a 5. You are the best!

I highly recommend Carriwell products, both during pregnancy and postpartum. The arrival of a baby is a significant change, so having good, beautiful, and comfortable products to feel good is essential and pleasant. I am thrilled, especially with the nursing bras, which are truly lovely and incredibly practical!