The Carriwell Maternity Support Belt dramatically reduces or completely eliminates lower back pain by gently lifting the abdomen and thereby encouraging a more erect posture. Also available in a super soft version here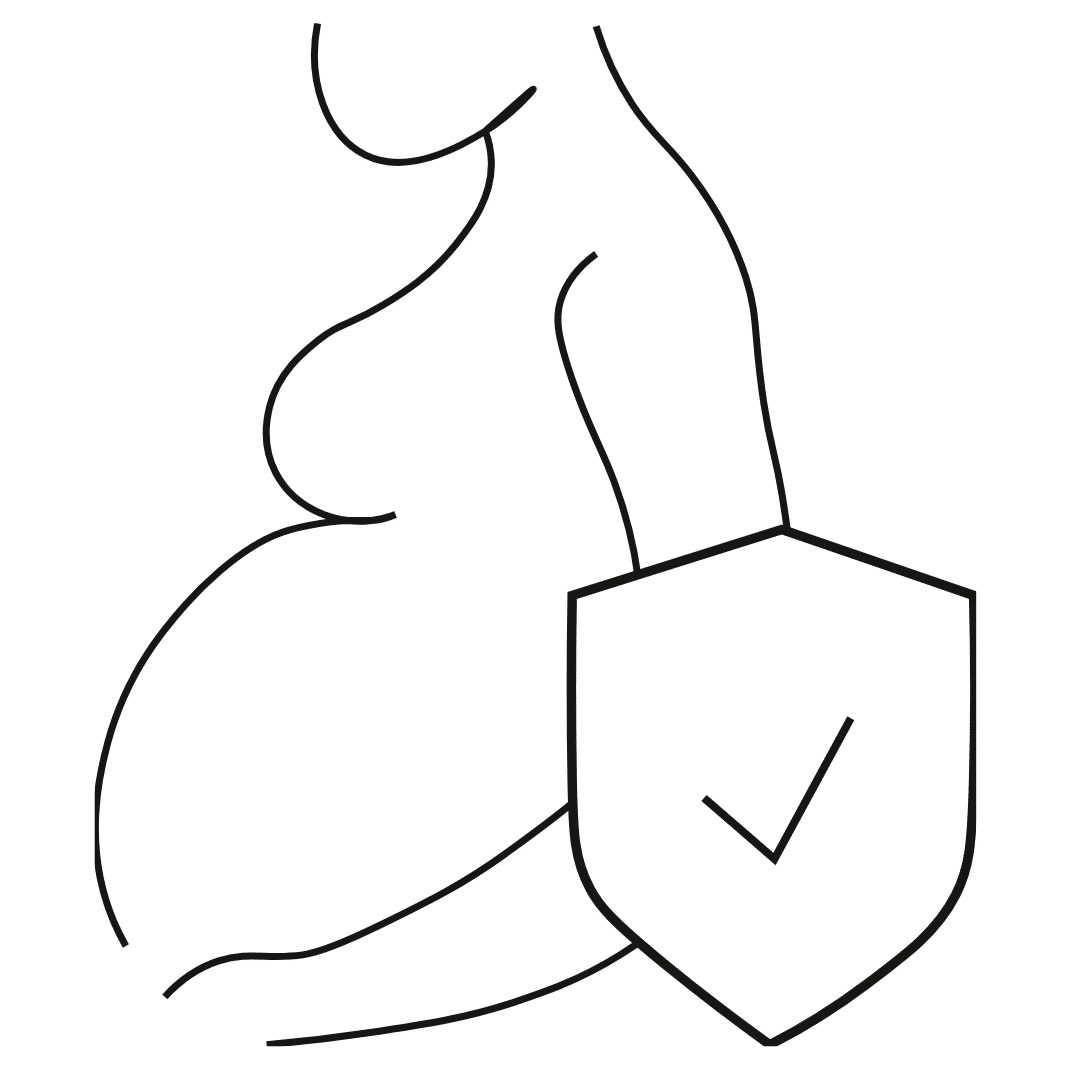 Firm support under your belly
Can be used pre & post delivery
Introducing the Carriwell Maternity Support Belt, a revolutionary solution designed to alleviate lower back pain during pregnancy. With its innovative design and thoughtful features, this support belt aims to provide you with the comfort and relief you need, so you can fully enjoy your pregnancy journey without the burden of back pain.
Back pain is a common complaint among expectant mothers, with 70% experiencing discomfort. However, with the Support Belt, you don't have to be one of them. This belt is specifically engineered to dramatically reduce or even eliminate lower back pain by gently lifting the abdomen, encouraging a more upright posture, and relieving pressure on your lower back.
Experience the simplicity and convenience of the Carriwell Maternity Support Belt. Putting it on is effortless, and its fully adjustable design ensures a perfect fit tailored to your exact needs. With just a few simple adjustments, you can customize the belt to provide optimal support and comfort throughout your pregnancy.
Support is essential during pregnancy, and the Carriwell Maternity Support Belt delivers just that. Its broad and soft belt gently lifts your tummy, effectively relieving downward pressure and providing much-needed support to your abdominal area. By doing so, it helps to distribute the weight more evenly and alleviate strain on your lower back.
Say goodbye to discomfort and hello to relief with the Carriwell Maternity Support Belt. This innovative belt applies gentle counter pressure to any possible area of discomfort in your lower back, providing targeted relief and reducing tension. Feel the soothing effect as the belt eases the pressure and promotes a more comfortable and pain-free experience.
Crafted with your comfort in mind, the Carriwell Maternity Support Belt features a broad elastic band and soft fabric that is gentle on your sensitive skin. It is designed to never cut into your skin or cause irritation, ensuring maximum comfort throughout the day. Embrace the softness and feel confident in the support provided by this thoughtfully designed belt.
Choose the Carriwell Maternity Support Belt and reclaim your pregnancy experience. Don't let back pain hold you back or diminish the joy of this special time. With its simple yet effective design, superior support, targeted relief, and softness against your skin, this belt is your go-to solution for a more comfortable and enjoyable pregnancy. Embrace the benefits of the Carriwell Maternity Support Belt and make your pregnancy journey a pain-free and blissful one.
Also available in a super soft and DELUXE version here
Additional information
| | |
| --- | --- |
| Colour | White |
| Size | S/M, L/XL |
Hello! The truth is that the sets have been a lifesaver. Apart from being beautiful, they are super comfortable, and the belly belt helps a lot to rest the belly. I'm looking forward to giving birth to try the nursing shirt. Oh, and I had never tried such comfortable bras before; it's like not wearing anything. I'm delighted. I highly recommend them!
I am absolutely satisfied with your products! They take breastfeeding to the next level!! I am only wearing your nursing bras. The only thing I would have to mention is that sometimes I would love them to give a little more support. But since they are wireless, I think that is kind of impossible. Also, the nursing top and your pregnancy leggings are amazing. I am still wearing the leggings because they support my belly and give it a nice feeling after I had the C-section. Overall I would absolutely rate you a 5. You are the best!

I highly recommend Carriwell products, both during pregnancy and postpartum. The arrival of a baby is a significant change, so having good, beautiful, and comfortable products to feel good is essential and pleasant. I am thrilled, especially with the nursing bras, which are truly lovely and incredibly practical!