Gel-Support Maternity & Nursing Bra
The Healthiest, Maternity & Nursing Bra we ever made. The incredibly flexible Carri-Gel® gives you the support you desire while still being soft and comfortable to wear. The Carri-Gel® is the healthy option when you need support in your nursing bra and Both Midwives & lactation consultants approve the Carri-Gel® Nursing bra.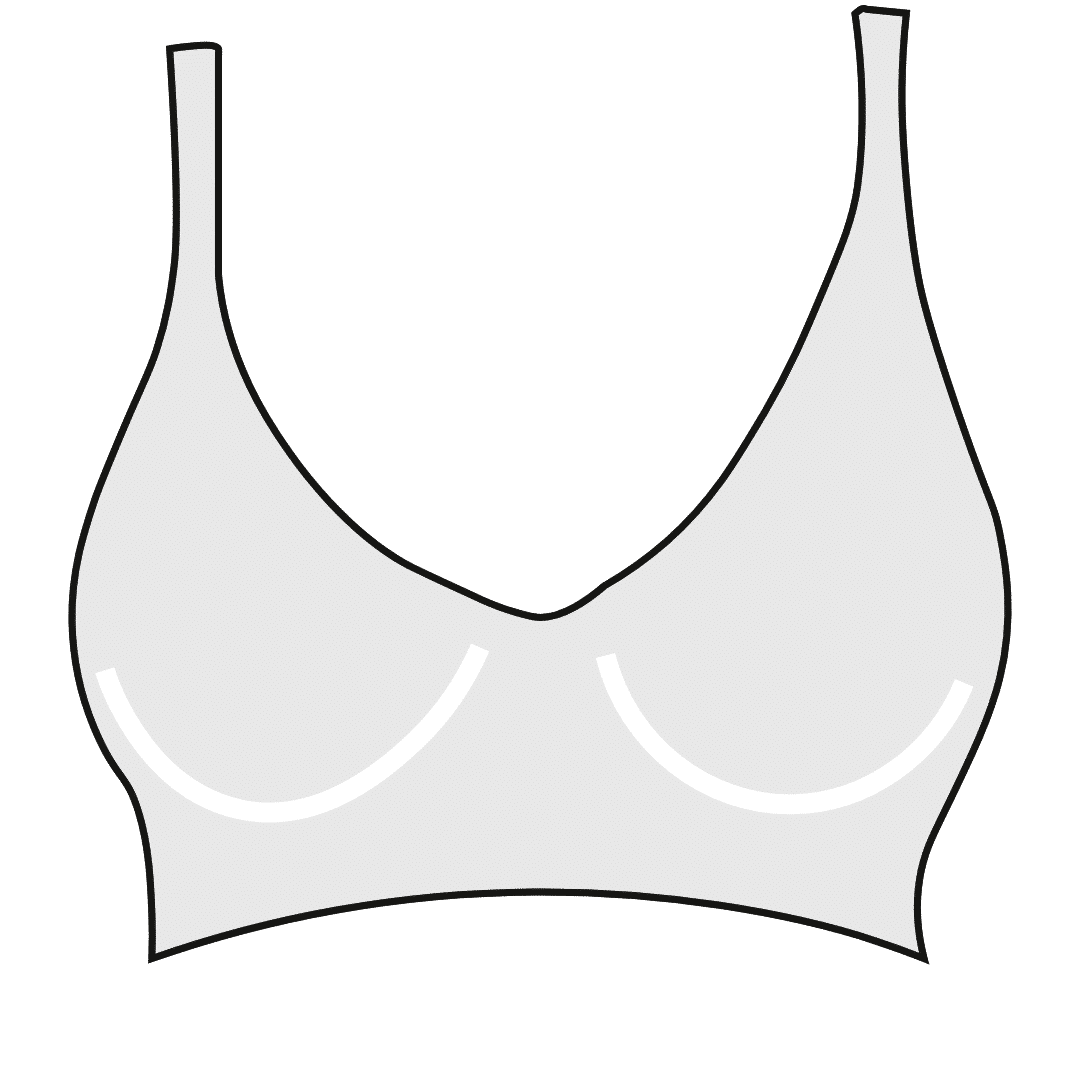 Gel-Support for your fuller breasts
Wide straps for extra support
Easy one-handed release clasps
Introducing the Gel-Support Maternity & Nursing Bra also know as Carri-Gel® Nursing Bra, our latest innovation in maternity and nursing wear. This bra combines exceptional support with unparalleled comfort, providing you with the healthiest option for your breastfeeding journey.
Experience the ultimate support with the incredibly flexible Carri-Gel®. Unlike traditional underwire bras that can be uncomfortable, the Carri-Gel® offers a unique softness while maintaining the desired support for your changing breast size and shape. Embrace the natural changes in your body without compromising on comfort.
When it comes to the health of both you and your baby, trust the Gel-Support Maternity & Nursing Bra . It is the only "underwire" bra recommended by lactation consultants, ensuring that you make the best choice for your breastfeeding experience. Feel confident knowing that you are using a bra that promotes optimal breast health.
Comfort is key, and the Carri-Gel® Nursing Bra delivers. Crafted with a seamless design and silky, soft, breathable microfiber fabric, it feels luxurious against your skin. The combination of this smooth fabric and the gel technology creates an experience of absolute comfort. The gel remains soft and supple, embracing your sensitive breasts with care.
Enjoy precious moments of skin-to-skin contact with your baby thanks to the thoughtful cup design of the Gel-Support Maternity & Nursing Bra. It allows you to expose as much of your breast as you feel comfortable with while nursing, maximizing the connection between you and your little one.
Choose the healthiest option for your maternity and nursing needs with the Gel-Support Maternity & Nursing Bra. Experience the unparalleled support of the flexible Carri-Gel®, recommended by both midwives and lactation consultants. Revel in the comfort provided by the seamless, breathable microfiber fabric. Embrace the joy of breastfeeding with maximum skin-to-skin contact. Elevate your breastfeeding journey with the Gel-Support Maternity & Nursing Bra, the healthiest choice we have ever made.
Also available in black - find it here
Additional information
| | |
| --- | --- |
| Colour | White |
| Size | S, M, L, XL |
| Composition | 91% Polyamide,  9% Elastane. |
Hello! The truth is that the sets have been a lifesaver. Apart from being beautiful, they are super comfortable, and the belly belt helps a lot to rest the belly. I'm looking forward to giving birth to try the nursing shirt. Oh, and I had never tried such comfortable bras before; it's like not wearing anything. I'm delighted. I highly recommend them!
I am absolutely satisfied with your products! They take breastfeeding to the next level!! I am only wearing your nursing bras. The only thing I would have to mention is that sometimes I would love them to give a little more support. But since they are wireless, I think that is kind of impossible. Also, the nursing top and your pregnancy leggings are amazing. I am still wearing the leggings because they support my belly and give it a nice feeling after I had the C-section. Overall I would absolutely rate you a 5. You are the best!

I highly recommend Carriwell products, both during pregnancy and postpartum. The arrival of a baby is a significant change, so having good, beautiful, and comfortable products to feel good is essential and pleasant. I am thrilled, especially with the nursing bras, which are truly lovely and incredibly practical!