Gel-Support – Rembourré – Soutien-gorge grossesse & allaitement
Soutien exceptionnel et belle forme. Gel-Support – Rembourré – Soutien-gorge grossesse & allaitement de Carriwell avec soutien Carri-Gel est conçu pour les poitrines plus généreuses et les courbes. Ce soutien-gorge d'allaitement breveté "sans couture" combine un soutien en gel unique (soutien Carri-Gel®) avec des coussinets moulés légers et amovibles pour créer un soutien exceptionnel et une forme magnifique.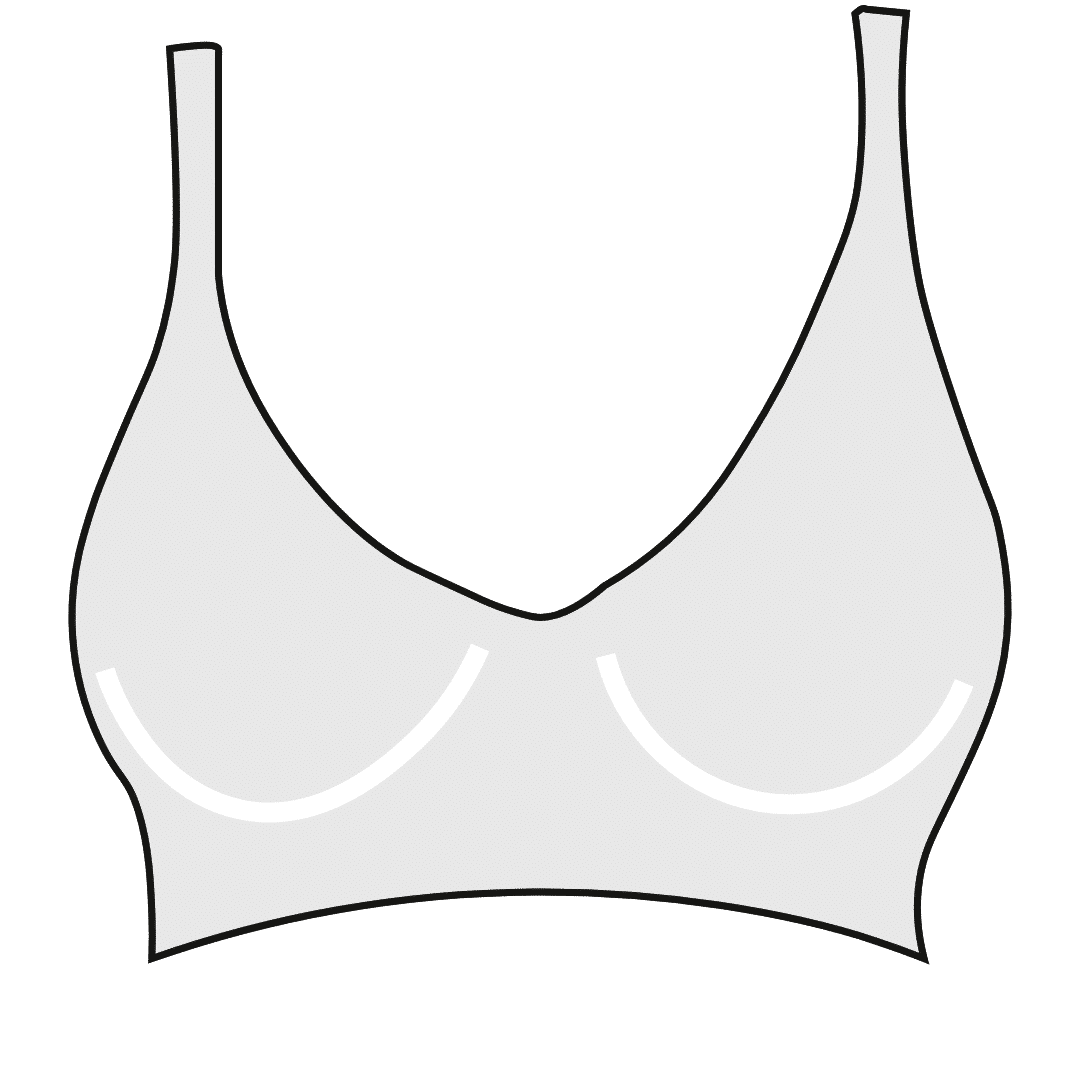 Gel-Support for your fuller breasts
Easy one-handed release clasps
Formed removable pads for support
Introducing the Gel-Support Padded Maternity & Nursing Bra - Black, a revolutionary bra designed to cater specifically to fuller breasts and curves. This patented "seamless" nursing bra combines the unique Carri-Gel® support with light removable molded pads, resulting in exceptional support, comfort, and a beautiful shape.
Experience increased support like never before with the Gel-Support Padded Maternity & Nursing Bra - Black. Specially designed for nursing moms with fuller-sized breasts, this bra combines exclusive technologies and thoughtful design elements to provide the support you deserve throughout your nursing journey.
Your health is our priority, which is why the Carri-Gel® support system is a standout feature of this bra. It is the only "underwire" bra recommended by midwives and lactation consultants. Rest assured that you are choosing a bra that not only supports you but also prioritizes your well-being.
The cup design of this nursing bra ensures comfortable and convenient nursing access. You can expose as much of your breast as you are comfortable with, facilitating skin-to-skin contact between you and your baby. Enjoy those precious bonding moments with ease and confidence.
We understand that every body is unique, which is why the Gel-Support Padded Maternity & Nursing Bra is available in XXL size. Experience XXL support, XXL comfort, and XXL confidence with a bra that is designed to cater to your specific needs. Embrace your curves and feel empowered as you navigate the joys of motherhood.
Choose the Gel-Support Padded Maternity & Nursing Bra for unparalleled support, comfort, and confidence. Celebrate your beautiful curves and enjoy a bra that is designed to enhance your nursing experience. With its exceptional features and XXL sizing option, this bra is a true game-changer for nursing moms with fuller breasts.
Discover our white nursing bra, combining comfort and functionality. Designed for the modern mother, experience ultimate support and convenience. Find it here and embrace motherhood with style and ease.
Informations complémentaires
| | |
| --- | --- |
| Couleur | Noir |
| Taille | M, L, XL, XXL |
Hello! The truth is that the sets have been a lifesaver. Apart from being beautiful, they are super comfortable, and the belly belt helps a lot to rest the belly. I'm looking forward to giving birth to try the nursing shirt. Oh, and I had never tried such comfortable bras before; it's like not wearing anything. I'm delighted. I highly recommend them!
I am absolutely satisfied with your products! They take breastfeeding to the next level!! I am only wearing your nursing bras. The only thing I would have to mention is that sometimes I would love them to give a little more support. But since they are wireless, I think that is kind of impossible. Also, the nursing top and your pregnancy leggings are amazing. I am still wearing the leggings because they support my belly and give it a nice feeling after I had the C-section. Overall I would absolutely rate you a 5. You are the best!

I highly recommend Carriwell products, both during pregnancy and postpartum. The arrival of a baby is a significant change, so having good, beautiful, and comfortable products to feel good is essential and pleasant. I am thrilled, especially with the nursing bras, which are truly lovely and incredibly practical!